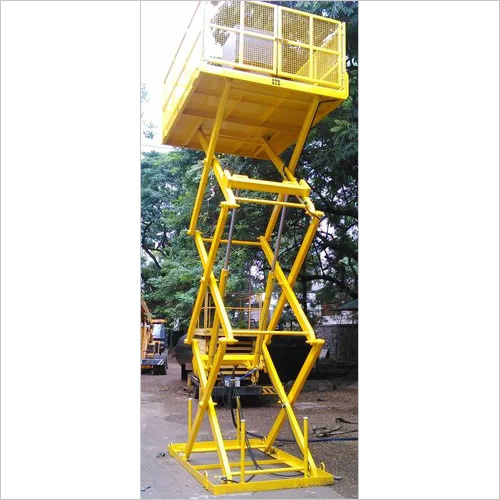 Goods Lift
Product Description
Highly efficient Goods Lifts are manufactured and supplied by us in the domestic market. These are utilized for moving heavy goods to the required height. The lifts are used at various commercial as well as industrial places such as hotels, warehouses, offices and many others to name. These help in eliminating the risk of injuries that can be caused by manual lifting. The Good Lifts have a rugged structure that enable them to perform damage freely under different conditions. These need of be placed on a leveled ground to assure their optimum functioning. The lifts are energy efficient as have low power consumption cost.
Features of Goods Lifts:
Ability to bear excessive weight without wear and tear.
Corrosion resistant and do not require regular keep up.
Offer effortless installation in buildings and other places.
Aid in transporting goods from one place to another.