Off Circuit Tapchangers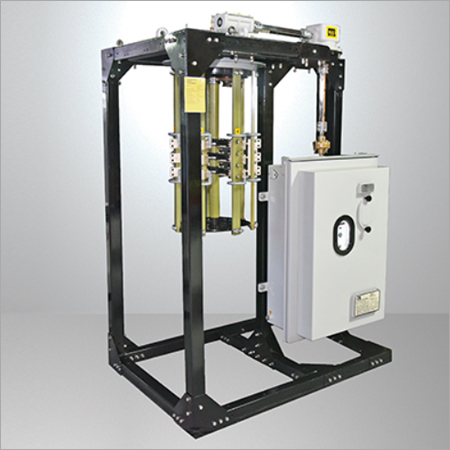 Off Circuit Tapchangers
Product Description
CTR Manufacturing Industries Private Limited is a big name that deals in the manufacturing and supplying of top-quality Off Circuit Tapchangers that function by changing the transformer turns ratio of the three phases with equal amounts. It is made up of top-quality corrosion-resistant materials that prevent damages due to oxidation. This unit can be used in industrial applications, power utilities, and railway systems. It is suitable for bidirectional power flow units. The offered Off Circuit Tapchangers is mounted on a sturdy metal frame that gives high durability and stability.
Features
Suitable for bidirectional power flow.
Approved and used by domestic and overseas power utilities, industrial customers and railways.
Supplied with optional Remote Tapchanger Control Cubicle (RTCC).